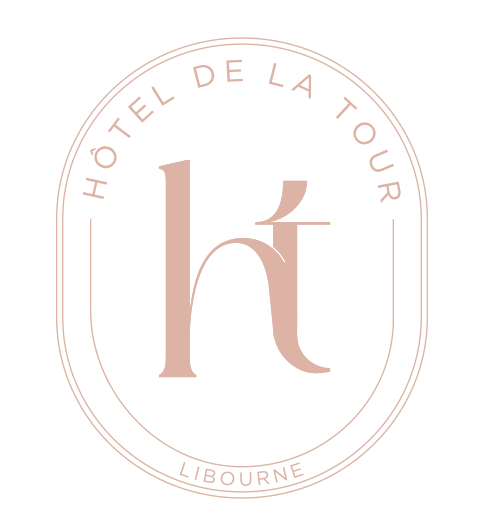 The Hotel de la Tour and the Restaurant MA are located in an authentic and historical setting in the Bastide of Libourne.
Manon and Alexis Valette take over the Hotel de la Tour in November 2021.

After returning from abroad, Manon and Alexis Valette take over the Hotel de la Tour in November 2021. They welcome you to their establishment and will ensure your satisfaction throughout your stay.
Independent hotel and French cuisine based only on fresh and homemade products.
"For a weekend or a long stay in New Aquitaine, make your reservation at the Hotel de la Tour or at the Restaurant MA in Libourne, near Saint-Émilion, 20 minutes from Bordeaux.
Alone, with family or friends, we offer comfortable rooms, all equipped, with a breathtaking view of the Dordogne.
Relax in a friendly atmosphere, and enjoy a gourmet cuisine with local products all homemade!"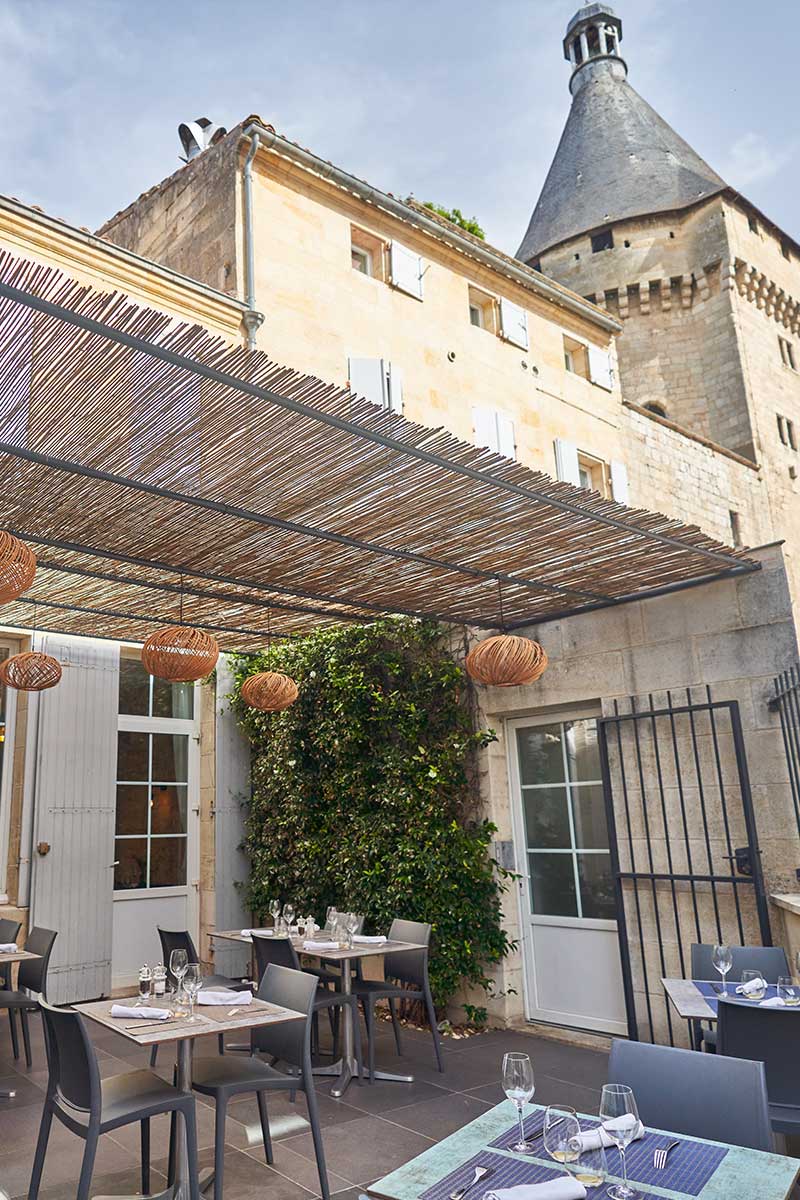 Situated at the foot of the XIVth century fortifications, we offer you a stay in an authentic setting and lulled by the history of the bastide. All our rooms, personalized, offer you for some, an accommodation with balcony and a view on the Dordogne.
We offer air-conditioned rooms, fully equipped, to satisfy our customers in a romantic setting, in love, in family (family suites, rooms for people with reduced mobility.).
Throughout your stay, the hotel team will provide you with valuable information to help you make the most of your stay and get to know the region better.
Private parking.

The MA Restaurant offers you market products, seasonal dishes, local specialties of the moment: fresh fish, roasted and grilled meats and accompanied by Grands Crus of the Gironde.
You can enjoy the patio and the terrace in summer.
And whether you are a guest of the hotel or not, the chef offers you a traditional cuisine that honors the art of living in the South West.
Formulas: Accommodation + meals :
Evening stage or half board: 94 € / per person, or 130€ /2 persons
Breakfast: 11 €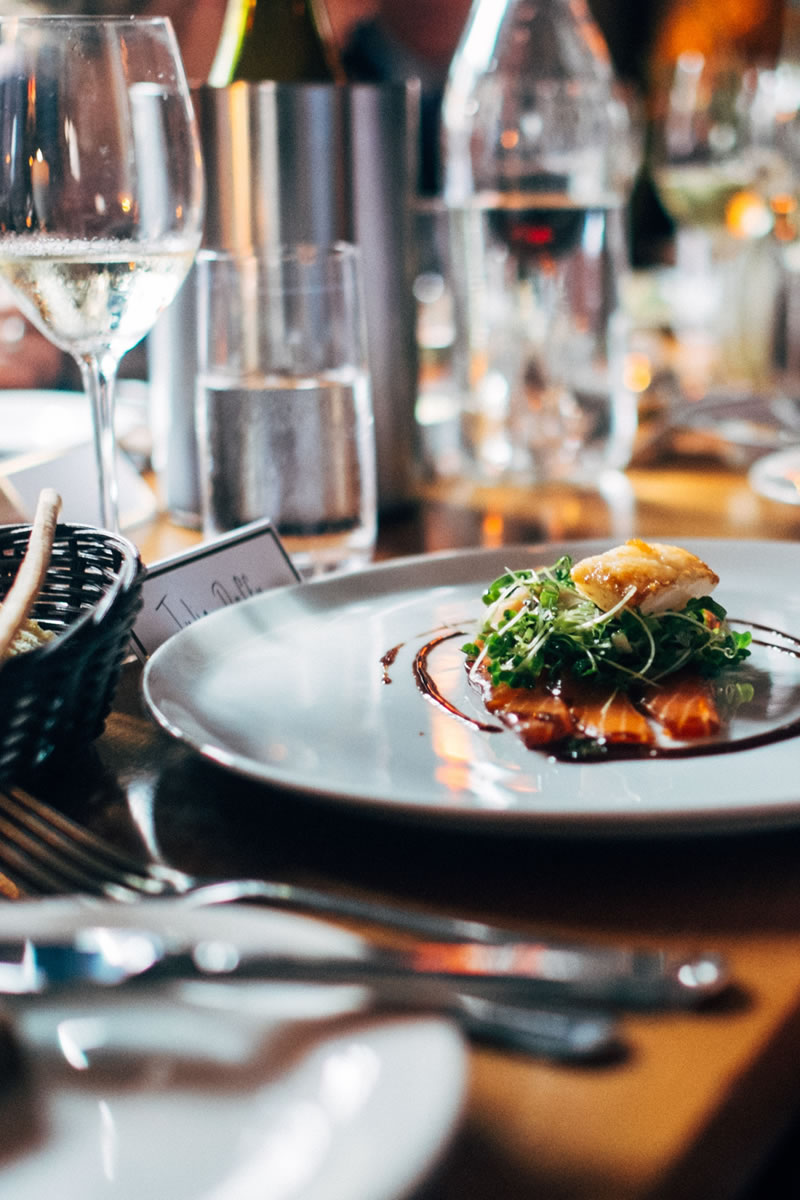 The Hotel
For your stay the hotel de la Tour offers spacious and comfortable rooms. They are equipped with a bed in 160/200, a flat screen television, a wifi connection and the fiber at your disposal. Each bathroom is equipped with a shower, hair dryer, WC.

Friendly restaurant located in the heart of Libourne. We are open for lunch and dinner, every day of the week and Saturday night (closed Saturday lunch and Sunday all day).
We propose you
menus and dishes à la carte.
We propose 2 menus in formulas:
starter, main course and dessert (18,90 € or 25 €)
Seminar rooms. Wedding meals

Golf, fishing with fishing permit, bike rental, canoeing, visits to the bastide, markets, tastings and visits to chateaux in Saint-Emilion, Pomerol, Montagne, games and water sports, horse riding.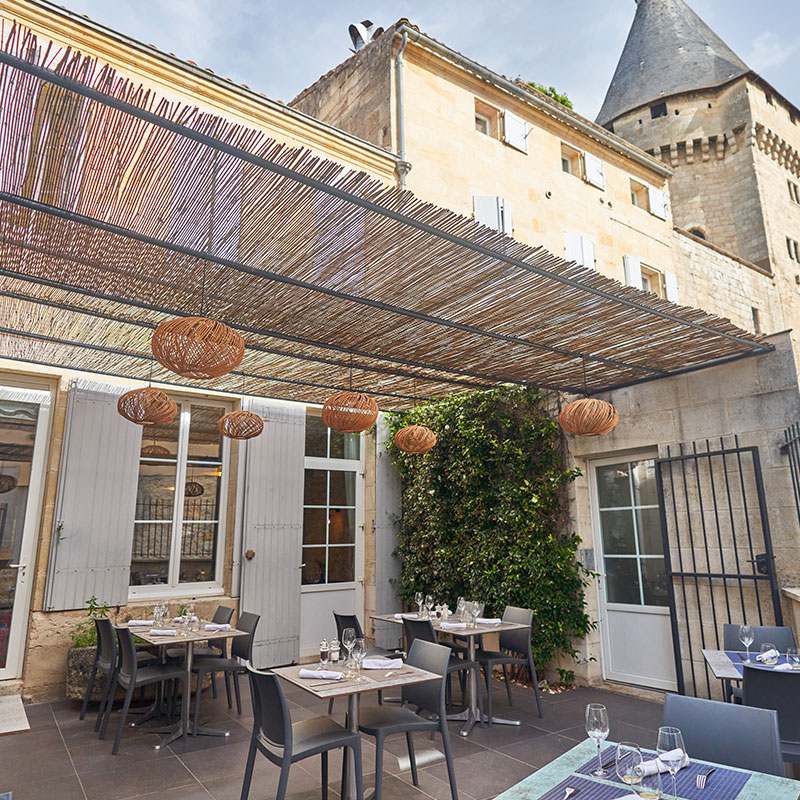 – Golf in Saint Sulpice-et-Cameyrac at 21 km (26 mn)
– Bike rental in Libourne (LOVELEC 33 www.location-velo-electrique-libourne.fr),
– Canoeing in Saint Médard de Guisières 21 km (27 mn),
– Visit of the bastide and its market on Tuesdays, Fridays and Sundays,
– Tastings and visits to the chateaux of Saint Emilion, Pomerol, Montagne and Fronsac.
– Games and water sports at the Dagueys lake in Libourne
– Bordeaux, Arcachon, the Dune du Pilat.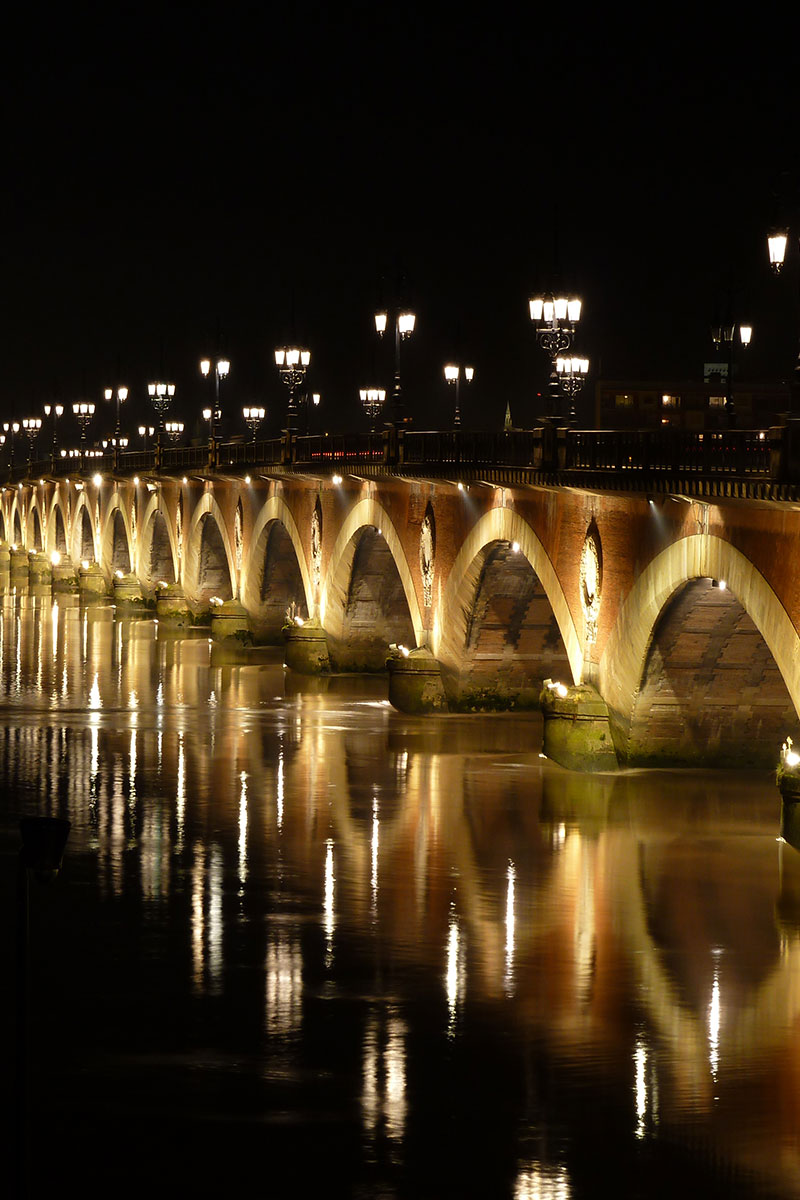 Our customers give their opinions

"Great value for money. A hotel where you get a warm welcome. Nothing like the impersonal chains. Very considerate, they know how to meet your needs. Ideally located next to the market place and the view from the hotel is beautiful. I highly recommend!"
C.N.

"I have the opportunity to have lunch in this restaurant when I accompany my mother to Libourne. Since the first meal we were seduced by the welcome, the available space, the quality of the dishes and the smiling service.
Although I have only had lunch there four times to date, I would like to give my very favorable opinion of this establishment."
J.P.P.

"Nice decoration, family hotel
Very well received, we come back every time we go to Libourne
For what to go next door (to the mercury) twice as expensive and not with the same service
Hotel in an old Libourne house on the quayside at the confluence of the Dordogne river
Very nice price / service".
Arnaout voyages

"A magnificent hotel that overlooks a beautiful square and a beautiful lake spacious air-conditioned rooms is prope I recommend the restaurant with a beautiful terrace and a gourmet menu of great quality a warm welcome with the possibility of private parking nearby"
J.L.

RESTAURANT open from Monday to Friday
RESTAURANT open at Saturday
Address
23 Quai Souchet - 33500 LIBOURNE
Hotel Restaurant de La Tour et Restaurant MA, Libourne
[/db_pb_map_pin]